Enlisted Pontypool , Monmouthshire 12/1/1876. Posted to 2nd Battlalion 24 th Foot.
He received the South Africa Medal with clasp 1877-8-9, now regimental property. He attended the funeral of John Williams (Fielding) VC in the nearby village of Llantarnum in 1932.
He attended the Northern command Tatoo at Gateshead in July 1934. Appearing with him in the arena were Frank Bourne, Alfred Saxty, William Cooper and Caleb Woods, all Rorke's Drift defenders.
John fell ill on his way home from Gateshead on the train in July 1934, He died at Machine Meadow, Pontnewynydd, Monmouthshire 22/9/1934 aged 78 of senile decay. He is buried in St. Cadoc's Church, Trevethin, Pontypool, Plot Y grave no 37. He was buried with military honours 26/9/1934 at St. Cadoc's Churchyard, Trevethin, Pontypool, Torfaen, Wales. The grave is now marked by a slate plaque (see below)
Saint Cadoc's Churchyard, Trevethin, Pontypool NP4 8JF
Google Roadmap ref:
51.713122, -3.036417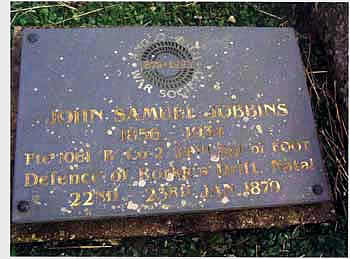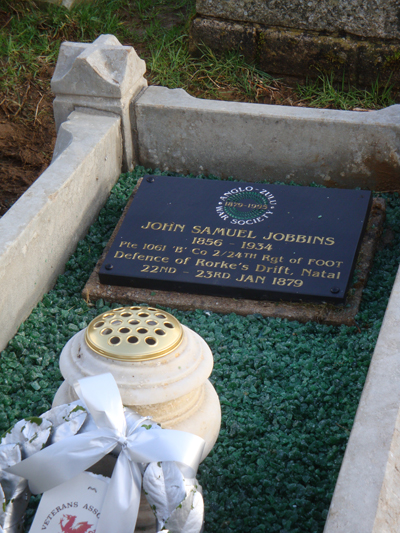 ( Pictured in January 2014 at the wreath laying)